The People
Creator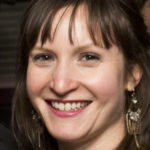 Emily Chadick Weiss is a writer for the PBS Kids TV Show Daniel Tiger's Neighborhood. Her screenplay, THE LIFE AND TIMES OF and her pilot, STUNT are both finalists at The Austin Film Festival. Her independent pilot script, THE SHARE, www.TheShareSitcom.com won the WILDsound Film Festival. She is a four-time Ensemble Studio Theatre/Alfred P. Sloan Science and Technology Grant recipient. Her plays have been performed with The Big Funk Company in Paris, The Ensemble Studio Theatre, The Kennedy Center, The Araca Group, The Lark, New Georges, Naked Angels, The 52nd St Project, Theatre Breaking Through Barriers, Three-Legged Dog, and she is a winner of Young Playwrights Inc. National Playwriting Contest. Emily is a member playwright at The Ensemble Studio Theater and was a member of their playwriting group for emerging writers, Youngblood. Her play, THE LAST PARTY, is published by Applause Theatre & Cinema Books. Her piece on Wendy Wasserstein's The Heidi Chronicles, "Women, Where are We Going" was published in The Dramatist Magazine.
Cast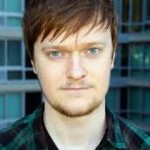 Steven Boyer (Nathan) – has appeared on Broadway in I'm Not Rappaport as well as Off-Broadway in the recent hit Hand to God at The Ensemble Studio Theatre for which he received an OBIE Award.  Onstage, he has also performed with Second Stage, Soho Rep, Classic Stage Co, The Public, LCT3, Ars Nova, Lesser America, & The Play Company.  Steven's television appearances include "Louie", "Person of Interest", "Law & Order", and "Ed"; and he has appeared onscreen in Martin Scorsese's The Wolf of Wall Street, Did You Hear About The Morgans?, & The Brooklyn Brothers Beat the Best. Steven is a graduate of The Juilliard School and a member of Ensemble Studio Theatre. He is also a standup comedian and comedy writer who has performed all across the country. Steven lives in Prospect Heights, Brooklyn.
Lucy Devito (Mona) – Film: Sleepwalk With Me, Syrup, Leaves of Grass, A Quiet Little Marriage, and Just Add Water;  TV: "Melissa and Joey", "It's Always Sunny in Philadelphia", and "Dirt"; Theatre: The Shoemaker, Love, Loss and What I Wore, and Lucy.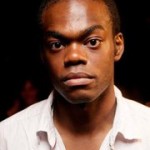 William Jackson Harper (Lincoln) – Theatre credits include Modern Terrorism (Second Stage), Titus Andronicus, Measure for Measure (The Public Theater), A Cool Dip in the Barren Saharan Crick (Playwrights Horizons), Ruined (Manhattan Theatre Club), Queens Boulevard (Signature Theatre Company), The Children of Vonderly, Microcrisis (Ma-Yi Theatre Company), The Inexplicable Redemption of Agent G (Vampire Cowboys). Film and TV: "All Good Things", "Law & Order", "Law & Order: CI", "The Electric Company", "30 Rock."
Maureen Sebastian (Justine) – International credits include The Wind-Up Bird Chronicle at the Edinburgh International Festival. Regional credits include Arabian Nights (Berkeley Repertory Theatre & Arena Stage), Around the World in 80 Days (Virginia Stage Company & The Shakespeare Theatre of New Jersey), The Winter's Tale, A Midsummer Night's Dream, & Taming of the Shrew (The Shakespeare Theatre of New Jersey), Thunder Above, Deeps Below (The Eugene O'Neill Theatre Center & Second Generation). Off-Broadway credits include Now Circa Then (Ars Nova), Year Zero (Second Stage), Soul Samurai (Vampire Cowboys / Ma-Yi Theatre Company), and "Children of Vonderly" (Ma-Yi Theatre Company). Television & film credits include "Gossip Girl", "Law & Order: Criminal Intent", "Person of Interest" and the upcoming features "Passing Harold Blumenthal" and Stuart Blumberg's "Thank You For Sharing".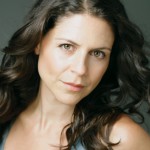 Katie Kreisler (Thea) – is a New York City based actress who most recently appeared in "House of Blue Leaves" on Broadway. She has also appeared Off Broadway and regionally at Playwrights' Horizons', The Humana Festival, The Huntington Theater and Berkeley Rep, to name a few. Katie has also guest starred on over 15 television shows, (most recently "The Good Wife"), and appeared in several films, her favorite being Woody Allen's "Melinda and Melinda." She has also written and performed two of her own shows at the Upright Citizen's Brigade as well as The Laurie Beechman Theater. Katie is a graduate of Tufts University and The Juilliard School. She is also a Sturgeon Princess as she is the great granddaughter of Barney Greengrass, The Sturgeon King.
Robert Askins (Stu) – was born in Cypress, Texas in 1980. He moved to New York in 2005. His play Princes of Waco was produced and developed by Youngblood. His play Matthew and the Pastor's Wife was a part of Marathon 2010 at the Ensemble Studio. Rob's play Hand to God has enjoyed a sold out run and will return in February 2012. Rob is an I-73 and Youngblood Alum and a member of Ensemble Studio Theatre.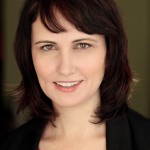 Julie Fitzpatrick (Madeleine) – Theater: The Pillow Book (Firework Theater), Parsley and French Toast (F*It Club), Tennessee (Ensemble Studio Theatre, Marathon '11), Anniversary (EST, Marathon '10), In Quietness (EST); Graceful Living (EST, Living Image Arts), PTSD (EST), Close Ties (EST), A Very Very Short Play (EST), Breakfast and Bed (EST); Talley's Folly (Pittsburgh Public Theater), RiddleLikeLove with a side of ketchup (Town Hall Theater), Valparaiso (rUDE mECHANICALS), I Coulda Been A Kennedy (rUDE mECHANICALS), Clockwork Orange (Godlight Theatre Company), Crave (Bosley Theatrical Productions). TV: "Law & Order." Film: "Cold Tea", "So Sorry". Julie is a member of EST, Living Image Arts, and rUDE mECHANICALS. MFA: American Conservatory Theater.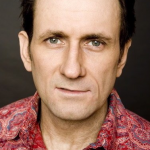 Scott Sowers (Fritz) – has been seen in films by the Coen Brothers, Tim Robbins, Steven Soderbergh, Paul Thomas Anderson, and several other of their contemporaries. He appeared in numerous television productions including BOARDWALK EMPIRE, 13 guest roles in the LAW AND ORDER franchise, a season regular on ABC's CRACKER, and numerous other episodics and Movies of the Week. He is an accomplished theater actor and audiobook narrator, as well. GOOGLE his stuff! THE SHARE is a proud accomplishment cultivated through THE ENSEMBLE STUDIO THEATRE and they will continue to be an extraordinary part of each others success for many years to come.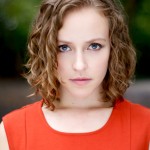 Megan Tusing (Amy) – is an actor based in New York City since 2007.  Some NY theater credits include As It Is In Heaven (3Graces Theatre Co.), Gentrifusion (Red Fern Theatre Co.), Wolves (Kids With Guns/59E59), Sine Wave Goodbye (The Paper Industry), When Is A Clock (Blue Coyote Theater Group), Stock Home (Fringe NYC). She is a member of Ensemble Studio Theatre where she has performed numerous shows including In Memory of Julie Simmons, Airborne, Princes of Waco.  Megan also appeared on national televisions show such as Law &Order: SVU, Law & Order: CI and Blue Bloods.  She is a graduate of James Madison University. For more info please visit megantusing.com
Lance Rubin (Todd) – has never shared an NYC apartment with more than one person. TV/Film: Mercy (NBC), The Music Never Stopped, Syrup, Herman and Shelly. NY Theatre: Bloodsong of Love, Things to Ruin, E.S.T. Marathon 2011 (School Night), The Plant that Ate Dirty Socks. Co-Creator of The Lance and Ray Show. Proud member of the Ensemble Studio Theatre. Thanks to Emily and Team Share.  http://lancerubin.tumblr.com/
Director
Christina Roussos -has directed and developed new plays with theaters across NYC including Off-Broadway with Theater Breaking Through Barriers, and with the Culture Project's Women Centerstage Festival.  Christina is also a directing fellow with Clubbed Thumb. http://www.broadwayworld.com/off-broadway/article/Clubbed-Thumb-Names-2016-17-Early-Career-Directing-Fellows-20160921. Some places her work as been seen are the Kennedy Center, HERE, the HB Playwrights Foundation, the 52nd Street Project and the Clurman on Theatre Row. Watch out for her new short film Close the Loop. More info at christinaroussos.com
Director of Photography
Timothy Whitney – is a filmmaker living and working in Brooklyn, NY. Since founding Aporia Media in 2009, Tim has brought cutting edge creative concepts to world premiere brands and collaborated with numerous talented performers, comedians, actors and creatives. He has a girlfriend, a dog and a motorcycle which all make him happy in different ways.
Music
Matt Schatz – is a playwright and a songwriter. His plays and musicals include Oh, Gastronomy! (Humana Festival 2012), Love Trapezoid (Astoria Performing Arts Center, 2012) The Tallest Building in the World (Luna Stage, 2011), Richie Farmer Will Have His Revenge on Durham with Diana Grisanti (Winner of "Best of Fest" at Austin's FronteraFest 2011) and Roanoke with Michael Lew (Humana Festival 2009, published by Playscripts, Inc.). Matt has received commissions from Actors Theatre of Louisville and the Ensemble Studio Theatre.  He has and has been a finalist for the Fred Ebb Award for excellence in musical theatre songwriting and the P73 Playwriting Fellowship. Member: the Ensemble Studio Theatre, the BMI Advanced Musical Theatre Workshop, the Dramatist Guild, and two-time member of P73's "Interstate 73." Alumnus: Youngblood at EST. MFA: Carnegie Mellon University.  He lives with his wife Jenna Hymes in Sunnyside, Queens. www.mattschatz.com.
Art Direction
Jonathan Campolo – is a mixed media artist born in NH and now residing in Brooklyn interested in collaboration. He had fun messing up someone else's apartment for a weekend! Find his personal work here: jonathancampolo.com.